This year, US business to business online sales will top $9 trillion.
Nearly every company engaged in this large and growing sector would likely acknowledge that the key to its past growth owes much to the emergence of account-based marketing.
Every indication shows that account-based marketing will remain a centerpiece to exploding sales in the business to business space in the years to come.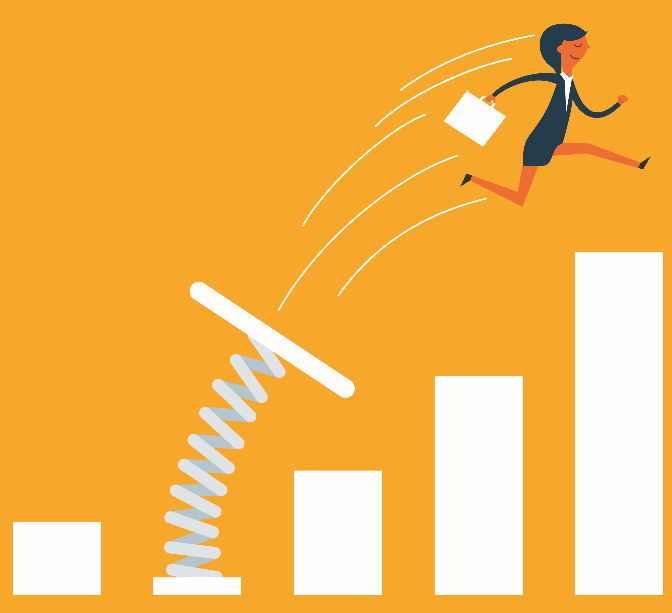 Historically, the idea behind account-based marketing was to reach the right prospects with the right message and product or service at the right time.
While this still is true, account-based marketing today is entering a 2.0 age that is benefiting from an explosion both in the quantity and quality of data available.
What are the keys to success in this era of account-based marketing 2.0? As the function has evolved, several lessons are obvious.
Reliable data is available
First, it is not the role of business to business companies to reinvent the wheel. As the business to business industry has grown, so have the data resources available to the companies that comprise it.
The goal is not collecting and creating data from scratch, which would prove prohibitive in both time and cost, but in obtaining the exact data already available to advance sales objectives.
The good news: This data is out there and available from firms whose singular focus is ensuring its accuracy and availability.
Collect objectives, challenges and pain points
Second, as the data available has grown, so too has the opportunity to personalize it, transforming business to business sales approaches and presentations in ways that meet prospective customers' expectations.
While this data historically focused on decision makers and their contact information, it has been augmented in recent years with other hugely valuable nuggets of information: What are the business objectives of prospective customers? What are their challenges and pain points? What solutions and proposals might they find most alluring?
The answer to these and other important questions are increasingly central components of account-based marketing, especially when (as is increasingly the case) business to business sales routinely involve winning approval from multiple executives in targeted organizations.
Intersect with several functions
Third, as account-based marketing has developed, it has become clearer and clearer that it is not strictly a marketing function per se. In fact, account-based marketing now lies at the intersection of several functions, including marketing, sales, data, and research.
This, in turn, means that account-based marketing increasingly is managed by a number of positions (some of which have only emerged in recent years), including vice president, marketing; vice president, customer success; vice president, key accounts; vice president, growth; and vice president, data.
In many cases, we have observed that the most successful account-based marketing initiatives are managed by teams involving some or all of these respective functions.
Spot predictive data
Fourth and finally, while traditional marketing campaigns (advertising, search engine optimization, and others) continue to succeed in bringing prospective customers to business to business companies, account-based marketing is both more pro-active and generally thus more successful in that it identifies prospective customers and clients by predictive data and information that suggest these leads will convert to sales at higher rates than traditional leads.
As often is the case, this also permits business to business entities to focus on and prioritize larger prospective accounts.
All of these facts point to a function in account-based marketing that is contributing to sales growth in ways that, as most business to business companies increasingly acknowledge, is both smart and successful.
Account-Based Marketing: The BtoB epicenter
Not surprisingly, this has led to larger and larger percentages of business to business companies utilizing it.
When Forrester Research surveyed business to business companies in the first quarter of 2017, the prevalence of account-based marketing was already evident.
Then, 36 percent of business to business companies were relying on it as part of their sales and marketing campaigns.
But when Forrester returned with their survey of these same companies a year later, that number had nearly doubled to 61 percent.
In those number lies the ultimate lessons:
Account-based marketing has ascended from the fringes of business to business marketing to the epicenter, where it is at least partly responsible for the explosion in business to business sales.
Account-based marketing enters this exciting 2.0 phase of its growth, including increasingly detailed data permitting increasingly personalized presentations.